Drivers around the world are feeling the strain of higher gasoline prices to fill up their cars. But metals could soon become the new oil in the road transport sector, underpinning the batteries that will power the electric vehicle revolution.
As demand continues to grow, battery producers and automakers are scrambling to secure access to key metals such as lithium and nickel, battling high prices and tight supply.
Here are five charts from BloombergNEF showing the pressures arising from the battery boom.
1. Soaring demand comes up against supply constraints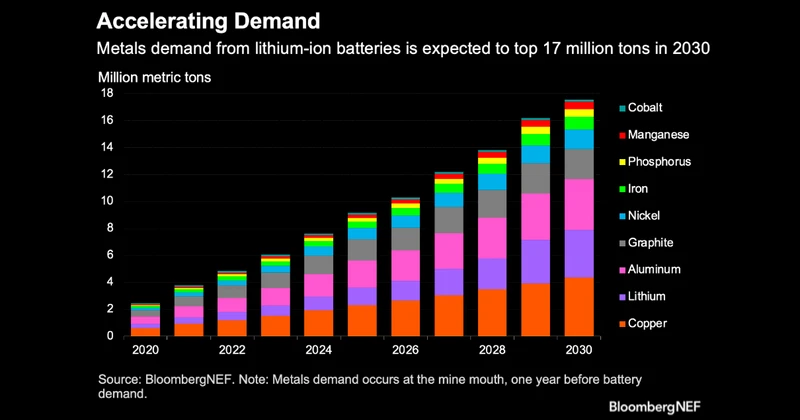 2. Trouble ahead for lithium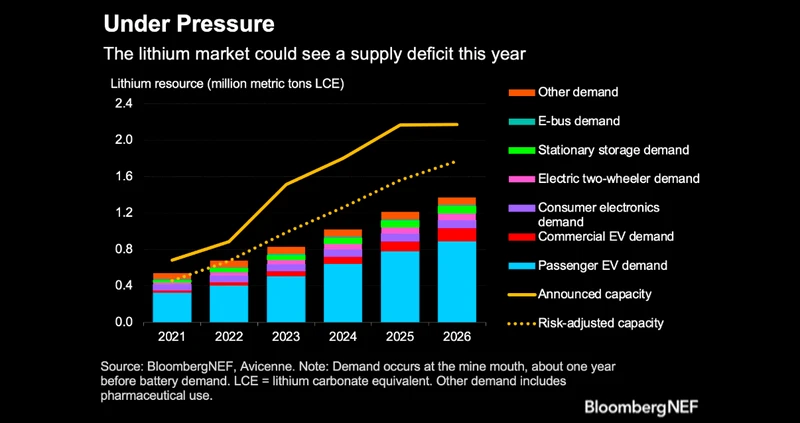 3. Higher battery costs could delay the tipping point for EVs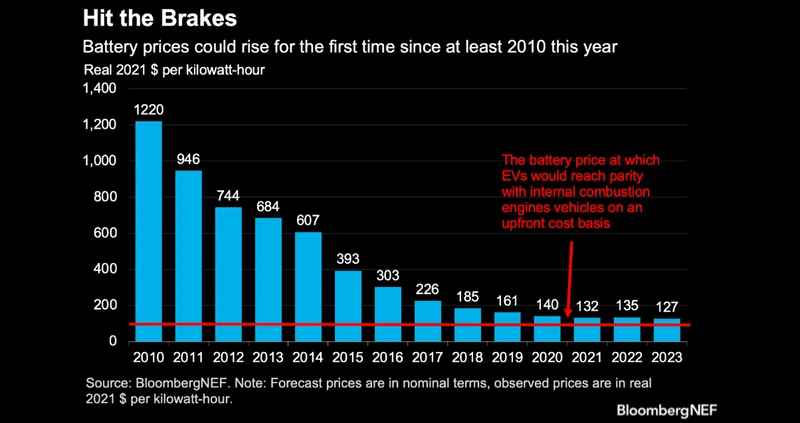 4. Cheaper battery chemistries could become more popular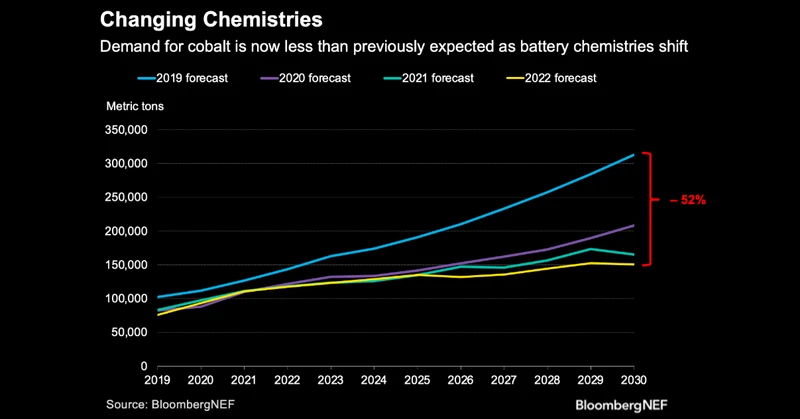 5. Efforts to build domestic supply chains won't eliminate dependence on China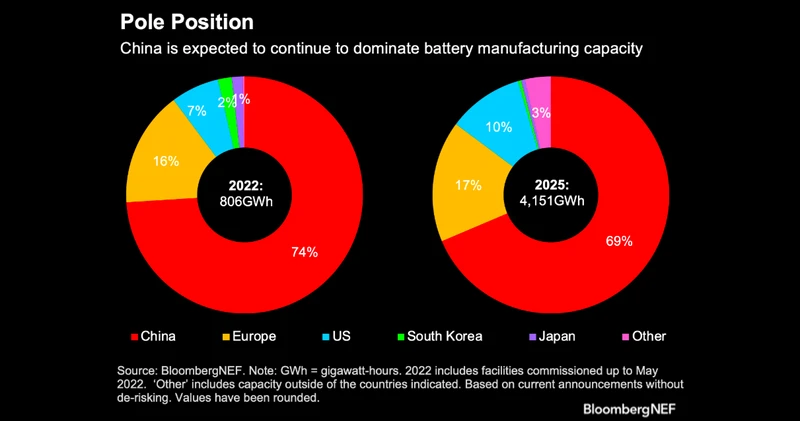 Source: Race to net zero: Pressures of the battery boom in five charts Insights | Bloomberg Professional Services